Convincing Occupancy Simulation
Simulates a 27 Inch Television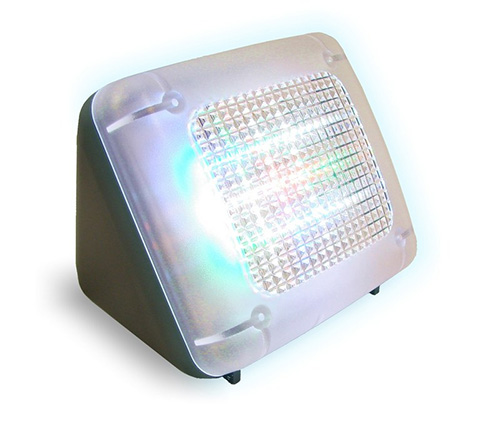 $29.95
The FakeTV model FTV-10 produces just the sort of light a real television produces. So, viewed from outside the home, it looks like someone must be home watching television. This makes your home look occupied, and thus makes a break-in less likely.
Benefits of owning a FakeTV
Makes a burglary less likely
Peace of mind
Bright
Simple to use
The FTV-10 produces the light equivalent to a typical 27″ LCD television– the sort you might find in a bedroom.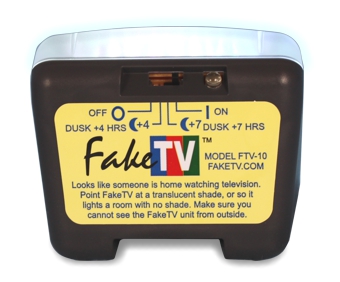 Fake TV is controlled with a single switch to select off, timed, or sensor/timer operation.

*Shipping is free via USPS to US customers. Most orders arrive within three business days, but that is not guaranteed. Other shipping options are available and will be shown at checkout.